What Do A Select Group Of Kino Warriors Know... That You Don't?

Exclusive Access To Greg O'Gallagher and Kino Coaches, Monthly LIVE Coaching Calls, Private Podcast Episodes Each Month, And A Secret Facebook Group Only For "Kino Legends" Can All Be Yours Today, But Only When You Learn One Important Fact…
Greg here…
What would you think if I told you I've opened up an exclusive group coaching opportunity, and only invited a select group of particular Kino Warriors?
If you've been around the Kino Community for any period of time at this point, you know I'm not a fan of pish posh.
When I create something, I do it right.
Our fitness programs… top notch. Never has a fitness company offered such affordable and effective programs that make fitness so accessible and life-changing for hundreds of thousands of customers.
Kino Octane… game-changer. It's quickly changing the entire energy drink and pre-workout industries.
The free information on my YouTube channel and Instagram account… second to none.


That's why I want you to understand something right now... You're not reading this by accident.

My team and I have hand-picked a group of our best Kino Warriors, and we've created this special "Kino Legends" group just for you.
When you have high standards like I do, you can't settle for anything less than exceptional...
That's why I sat down with my team and we decided to do something special for this small invite-only group of the top Kino Warriors.
We realized that you deserve even more opportunity for success on your fitness journey, and we finally felt that we are now capable of providing you with the exact attention you need to not just succeed on your Kinobody program, but to completely change your life.


It's funny... In the years that I've been growing Kinobody I've noticed something interesting:

Millions of people have started to realize that fitness is now more accessible than ever.
Just a few years ago, when you had questions or wanted special attention and help with your training, programming, or diet, you had to hire a personal trainer for hundreds or even thousands of dollars a month just to get that information.
It's time we flipped that script...
And that's what you're here reading this for today...
Now, for a mere fraction of that price, you can get insider access to a tight-knit community of supportive individuals like yourself, all being mentored 24/7 by some of the most successful Kinobody physique coaches on earth.
Exclusive access, without exclusive prices...



That's why I'm so excited to tell you about our brand new Kino Legends Community today…



You've received this invite today for a specific reason...
You want to succeed in your fitness goals, and build the lean and chiseled body like a Hollywood elite, and to help you get there, I've created an exclusive, invite-only community with personalized access to me and my Kinobody coaches...
And I want you to claim your right to become a Kino Legend.


What IS The Kinobody Legends Program?

What IS this program, you ask?
And, more importantly, what's included to help you CRUSH your goals and finally succeed on your fitness journey?


What You Get As A
Kinobody Legends Insider:

1.) Access To The Secret Kinobody Legends Facebook Group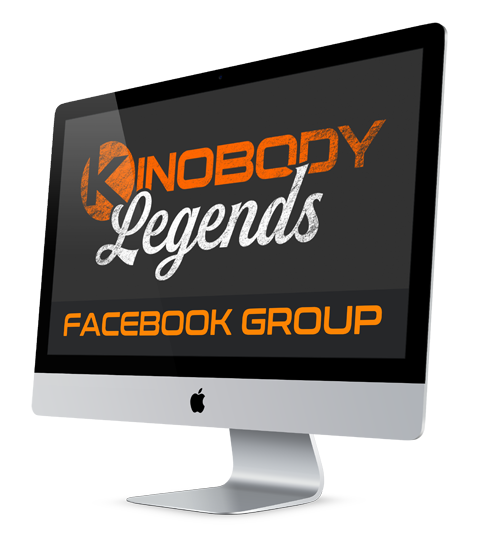 Get personal support for all of your questions from Greg and Scott Belott around the clock, as well as from other Kino Legends who are crushing it on the programs.
Live calls every other week (just for this group) with Greg and Scott to help answer your questions quickly, give you Pro advice, and teach you cutting-edge new training and dieting techniques that are working now, as well as 24/7 access to all previous recordings of the Live calls in a video library you can use to really step up your knowledge.

---

2.) Exclusive Kino Legend-Only Podcast Episodes Recorded Every Other Week (on opposite weeks of the Live FB group calls)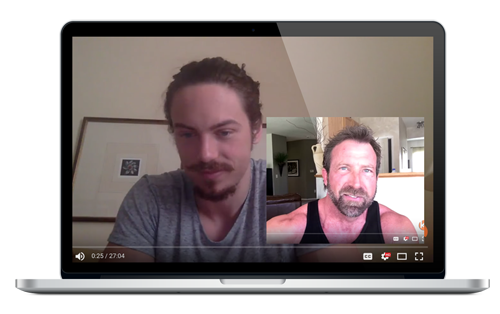 This special podcast is going to support you with all of Greg and Scott's personal deep knowledge and discussions of their wisdom from decades of training and dieting, while they steadily maintain their physiques and still have a great social life, dating, and a lot of fun.
The insights on this podcast are pure gold and can only be learned from years of direct experience.

---

3.) New Workout and Diet Strategies (Including My Current Routines!)
Gregory will also be sharing new training routines and exercises he's experimenting with. You'll be able to follow the exact routine that Gregory is following.
Whether it's a minimalist two day routine or some serious shoulder specialization, or an athlete based program, you'll always have a new routine to try.
(This is best if you've already followed your program for 6 months and want something new to play around with. Training will never, ever get stale as you'll have new routines all the time!)
Kinobody's 100% Risk-Free Money-Back Guarantee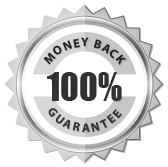 Try this program out risk-free with our no questions asked 30-day money-back guarantee. This means that you have a full 30 days to test drive this program. If you feel that it's not worth what you paid, simply let us know and we'll refund your entire purchase.
If you choose the monthly subscription instead of the one-time payment for your membership, you can cancel your subscription at any time. Again, simply let us know you'd like to cancel your membership and we'll get it taken care of, no questions asked.
Are You Ready?
Due to the nature of this elite program, we only have so many spots available. If you're ready to take your kinobody experience to the highest level, you can join today.
Now, we wanted to charge $100 per month (or $1,000 for the year)... And at that price, this would be worth every penny since it will absolutely help you get the body you want.
But I wanted to make this an absolute no brainer and incredibly affordable for you...
So we're making it available to you for a couple options...


Two Membership Options For You
You have two options for your Kino Legends membership -- choose the best that works for you!
The normal price to join the Kino Legends coaching program is $49/month. Join today and stay a member as long as you like.
If you prefer to make just a one-time payment for unlimited coaching, you can select the Unlimited option which is a one-time payment of just $249. With this option, you'll be "grandfathered" into this program for as long as you want, and you'll never make another payment again.
This Unlimited option gets you lifetime, unlimited access to the group and all the content, and never have to worry about another payment again - so naturally, that's the option we recommend.
When you invest in your health and success, you're more likely to succeed...
And with access to the group here, direct access to the coaches (including myself), and all the personalized support you need, you can't help but to achieve the body you truly want.
Select the best option below, and join the Kinobody Legends Program today!
What Are You Waiting For?
The goal with this Kinobody Legends coaching program is o give exclusive, personal support to a handful of people...
To do that, we'll need to keep this a smaller, invite-only thing.
What that means to YOU is that when we hit capacity with this group, we'll close down access to it so we can focus on the Legends members in the group and be able to offer this personalized level of support to them...
So if you want to join us, you'll need to claim your spot while this offer is still open.


If you come back later and this page is down, it means we've closed down access to the group so we can focus on our current members.

If you want the access to live calls to ask us anything, get the personal support through Live calls with our coaches (Greg and Scott included), and exclusive content every other week...
Then take action now and claim your spot in the Kinobody Legends coaching program today...
Select below if you want to get monthly access for $49/month, or if you'd rather save money by just making a one-time payment of just $249.
The choice is yours - but I'd make it soon while this offer is still open.
(And no, this isn't some scarcity thing... We WILL close this offer down when we hit our capacity for members, because we want to be able to offer the support you need to hit your goals.)
Select the best option now... And we'll see you on the inside!